Do you need to run participatory meetings or conferences online?
We facilitate larger online dialogues and/or show you how you can do it.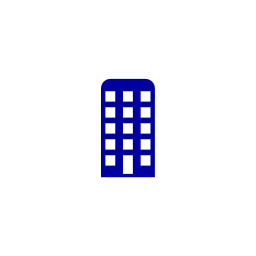 Effective Team/staff Meetings

Problem-solving Task Sessions

Collaborative Decision-making


 Working with Clients / Suppliers

 Interactive Training and Workshops

 Virtual Stakeholder Dialogues
Online Networking Meetups

Special Communities of Practice

Neighbourhood parliaments
Sense-making Conversations
Working with Uncertainty /Complexity

Collaborative Emergent Learning

Holding space for sensemaking



Redesigning how we work

Reimagining Society & Civilisation

Reinventing our Organisations
Design, support & facilitation of online participatory conferences, stakeholder dialogues and generative conversations that matter



Never has there a been a more important time than now (2020) for people, working in isolation, to connect:
In organisations staff are having to connect and communicate internally online, to align their work with colleagues, other departments and customers.
In communities neighbours suddenly find themselves having to communicate virtually despite being in close proximity.
In networks people want to have deeper conversations with each other and other networks and groups to make sense of what it happening.
As a result of Corona we are turning to online tools for meetings. While there are plenty of online tools which allow one to communicate ideas, to broadcast messages and even to react to others, most of them are uni-directional and do not allow for deep engagement. Deep engaged communication is not possible in one-way flows. Engagement requires the ability to exchange views or experiences, and for people to be able to influence each other and connect on a whole person level. This can only happen in the moment face to face. We need live face to face participatory conversations. How can we do that online – without instilling Zoom-fatigue? Part of the answer lies in multi-directional peer to peer interaction. Generally most of us do not know how to do that well, and especially not online.
Organisations who are sending their staff, equipped with laptops, home to work from home, in a context where average 70% of staff were already disengaged, may soon discover that their staff become even more disengaged, unless they can be re-ignited and 're-united'. Online this requires holding space for people to have honest open conversations where they are heard, respected and can express themselves safely. They need to be able to have an influence in the shaping of the future of their organisation. At a time when we are isolating ourselves, we actually need to be able to connect at a deeper level. Virtually. We need to be able to hold interactive virtual conversations.
This is what we do – or rather show you how to do. Create thriving conversations that matter online.
---
UPDATE  2023:  We have learned a enormous amount since 2020, bringing the art and technique of beautiful interactive participatory conferences, summits and events to a greater degree of perfection.  Our focus and next challenge now is improving large-scale hybrid events, which is considerably more convoluted than at first appears, but is in increasing demand.
---
Our focus is on rich genuine interactivity, online, for sense-making and reimagining.
Interested? Please contact us here.

For more services see our sister site at open2flow.com.
.
.